Norwegian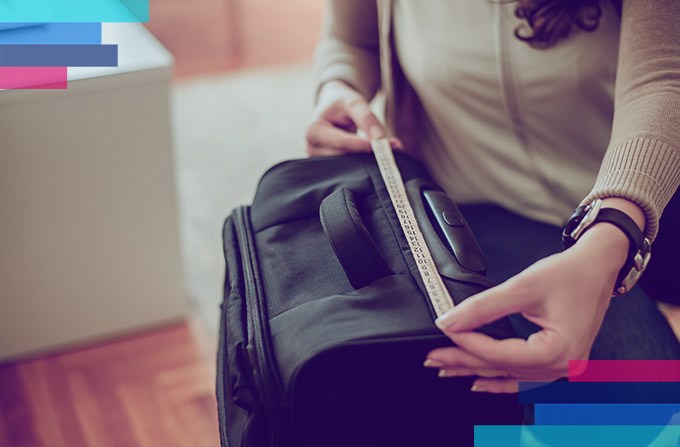 Check the hand baggage policy at Norwegian Airlines. Remember that the baggage dimensions are determined individually by each air carrier. If it is possible, choose a soft backpack instead of a rigid suitcase. It will be easier to adapt it to the requirements.
Checked baggage must also meet certain requirements. Check the permitted weight and size of checked baggage at Norwegian Airlines. The number of suitcases that you can take with you depends on the booking class or tariff.
Hand baggage at Norwegian
 
LowFare
LowFare+
Flex, Premium, Premium Flex
dimensions
1x 30x20x38cm

1x 30x20x38cm

1x 55x40x23cm

1x 30x20x38cm

1x 55x40x23cm

weight
10 kg*
10 kg in total
15 kg in total
* routes to/from Dubai - 8 kg
Attention! The dimensions of hand baggage also include protruding elements: handles, wheels, etc.
Do you want to fit everything in your hand baggage? Check what you can take on a plane!
Checked baggage at Norwegian
 

LowFare

LowFare+

Flex

Premium

PremiumFlex

short routes

-

1x20 kg

-

long routes*

1x20 kg
* long routes are flights outside of Europe
Baggage fees for baggage booked on eSky
The amount of the baggage fee booked via eSky.com depends on the route. Baggage fees at the airport are fixed but significantly higher. Each kilogram of excess baggage at the airport costs 11 €.
ROUTE

-

short routes
medium routes
long routes
to London-Gatwick

BAGGAGE FEES (LowFare and extra baggage)

First piece of baggage

12 €

18 €

20 €

25 €

Second piece of baggage

18 €

24 €

28 €

30 €